Frightening48 Screening (2017)
October 21, 2017 @ 6:00 pm - 10:00 pm
Event Navigation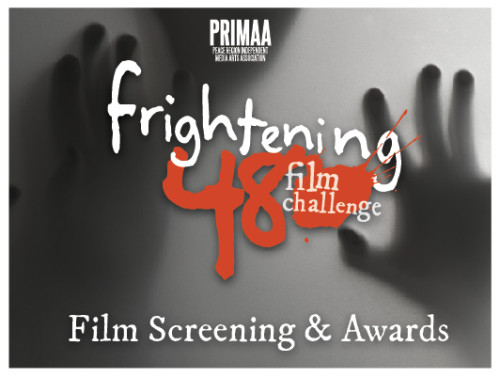 You've heard of the Frantic48, but nothing can prepare you for the Frightening48! On Oct. 13-15, 2017, teams have just 48 hours to write, shoot, edit, and turn in a short horror film.
And on Oct. 21, 2017, we screen the films at this premiere event!!
Join us at GPLT and check out what can be accomplished in a frightening 48 hours! Lucky teams will earn bragging rights and awards for their hard work, including the coveted Audience Choice Award.
There are two screenings: 6:00 and 8:00pm. Audience members can vote for their favourite at either screening. Awards to follow the second screening.
We'll post a link to purchase tickets here as soon as it is available. Keep an eye out for these, the event sells out fast!