About PRIMAA
Nurturing & Supporting Media Arts in the Peace Region
The Peace Region Independent Media Arts Association is a non-profit society founded in 2013 to support and develop film and digital media artists throughout the Peace Region of Northern Alberta & BC. We exist to support original media artists of all kinds:
Filmmaking, Directing, Acting, Film Crafts
Audio Production, Music, Composing
Visual Effects, Digital Arts
More (we kept it vague on purpose)
DEFINITION OF MEDIA ART
The Alberta Media Arts Alliance (of which PRIMAA is a member organization) defines media art as independent artist initiated and controlled use of film, video, new media, audio/sound art and related media. PRIMAA supports this broad definition and exists to nurture media arts in the Peace Region.
Several of our members are involved in commercial video production, narrative filmmaking, photography, and audio production, among others, and are industry-recognized or have productions showing at various film festivals or other high profile mediums.
Objectives
To benefit the Peace Region by contributing to the cultural opportunities made possible through the presentation of independent media arts.
To promote the appreciation of the aesthetic value of media arts.
To educate, train and develop aesthetic and technical skills in media arts.
To accomplish the foregoing objects, in part, by assisting in the production of Peace Region independent media arts.
MEMBER BENEFITS
Member benefits include the following:
IMPORTANT: You will need a PayPal account or valid credit card to complete the online registration.
Mission
PRIMAA exists to nurture and expand independent media arts in the Peace Region by providing access to education, collaboration, resources, and exhibition.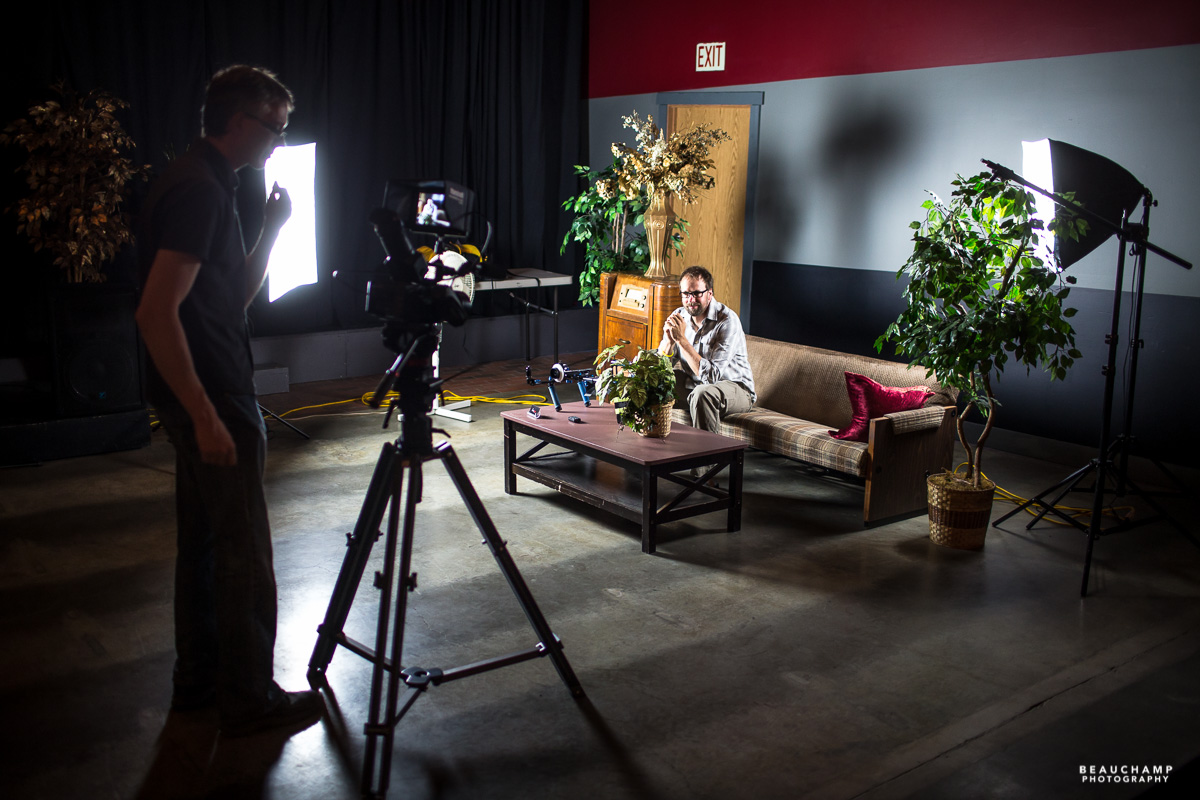 Filmmaker Cam Belseth shared his knowledge during an equipment demonstration at PRIMAA's 2013 open house.
Grande Prairie Filmmaker Rory Mells was was on hand to mug for the camera.
Follow PRIMAA on Facebook for news, resources or to ask us a question.