About PRIMAA
Supporting Digital Media Arts in the North
PRIMAA (pronounced "PRE-MA") is a non-profift founded in Grande Prairie to help support and develop independent media arts in the Peace Region.
But it's also a collaboration and networking group that develops and hosts regular workshops, and are actively fundraising to offer media equipment rental service. Our base approach is borrowed from the Film and Video Arts Society of Alberta in Edmonton (http://www.fava.ca/), a not-for-profit, charitable society that exists to facilitate and support the creation and exhibition of independent film, video and media arts in Northern Alberta.
Several of our members are involved in commercial video production, narrative filmmaking, photography, and audio production, among others, and are industry-recognized or have productions showing at various film festivals or other high profile mediums.
PRIMAA's purpose is to consolidate and grow the regional media industry as well as provide production and development resources to the Peace Region that have not been available north of Edmonton until now. PRIMAA is a new and growing organization, always looking to grow our member base. We aim to serve members of all skill levels and disciplines in the media arts.
Objectives:
To benefit the Peace Region by contributing to the cultural opportunities made possible through the presentation of independent media arts.
To promote the appreciation of the aesthetic value of media arts.
To educate, train and develop aesthetic and technical skills in media arts.
To accomplish the foregoing objects, in part, by assisting in the production of Peace Region independent media arts.
Our 2017-2018 Board of Directors
President
Vice-President
Secretary
Treasurer
Directors at Large (alphabetical by first name)
Andrew Jones
Chris Beauchamp
Don Rogers
Jake Riddell
Kirsten (Kiki) Wiese
Laura Beauchamp
Mission:
PRIMAA facilitates and supports Peace Region media artists in the production and exhibition of media arts.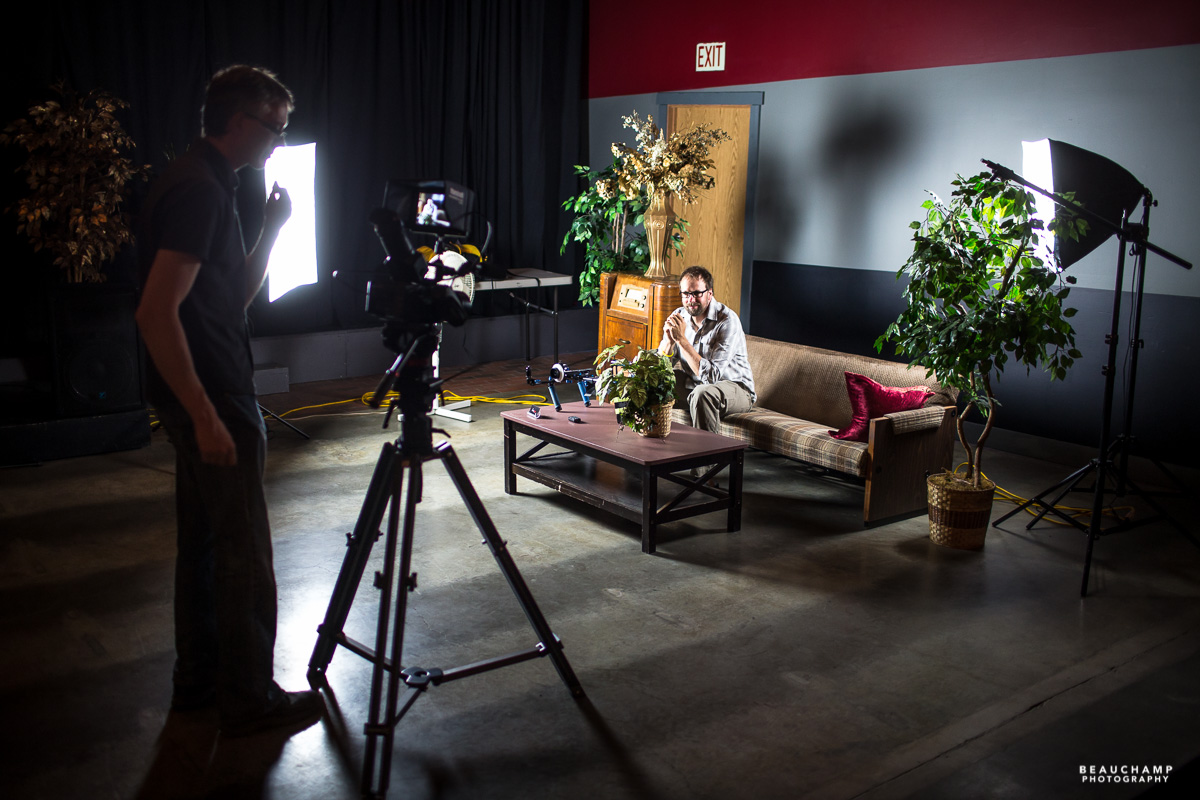 Filmmaker Cam Belseth shared his knowledge during an equipment demonstration at PRIMAA's 2013 open house.
Grande Prairie Filmmaker Rory Mells was was on hand to mug for the camera.
Follow PRIMAA on Facebook for news, resources or to ask us a question.