The Frantic IX Film Challenge
The Peace Region's Annual 48-Hour Film Challenge Spans 9 Days this Year!
May 21-30, 2021
Over the course of an adrenaline-filled 9-day span, filmmaking teams compete to write, shoot, and edit a 2-7 minute short film based on a randomly selected genre, and a provided line of dialogue and prop. AND, because we would like everyone to do this safely, we ask that you do this challenge following the current COVID-19 public health restrictions and guidelines in your province of residence (Alberta & British Columbia) so we can all keep doing what we love!
The films will be screened live on June 3rd at 7PM MST on YouTube.
REGISTRATION
Teams of all ages and skill levels are encouraged to participate. All short films must be produced in the Peace Region to qualify for entry. Early-bird registration closes May 11, 2021 at midnight MST. Register online here!
ENTRY FEE
Early-bird Registration
(till May 11, 2021 12AM MST) 
Regular Registration
(till May 28, 2021 12AM MST)
PRIMAA Member Teams
$10
$20
Non-Member Teams
$20
$30
Only one fee is required per team. Limits for team sizes, we ask that you follow the public health guidelines within your province (Alberta & British Columbia). A PRIMAA membership is not required to register. However, if your team has a PRIMAA member as the team captain, your team will qualify for a reduced registration fee.
A PRIMAA membership is $50 and includes several member benefits.
AWARDS & PRIZES
There have been a few changes to the awards, due to the structure of the event, but they're generally the same
Audience Choice (Overall) - $100
Judge's Choice (Overall) - $100
Judge's Choice (Youth 18 and under) - $100

To qualify as a youth production the Director, Cinematographer and Writer must be 18 years old or younger.

Best Use of Dialogue - $50
Best Use of Prop -$50
Best Sound Design -$50
PROCESS
The Start - May 21, 2021 at 6:00PM MST
Registered teams will be provided their starter packages via email.
Each starter package will contain a preselected random genre. All teams will have to include a specific prop and line of dialogue in their film. The genres will be different for each team, while the prop and dialogue line will be the same for all teams. Each of these must be included in your final short film project to qualify.
The End - May 30, 2021 at 6:00PM MST
Completed projects are to be turned in by 6pm on Sunday to compete for prizes. Late entries will be accepted until 9pm Sunday, however late entries will be exempt from award contention. Entries after 9pm Sunday will not be accepted.
For more details see the full Rules and Regulations.
Should you have any questions please contact us at info@primaa.org.
ADDITIONAL FRANTIC IX EVENTS:
FRANTC IX INFO SESSION & NETWORKING | MAY 10, 7-9PM MST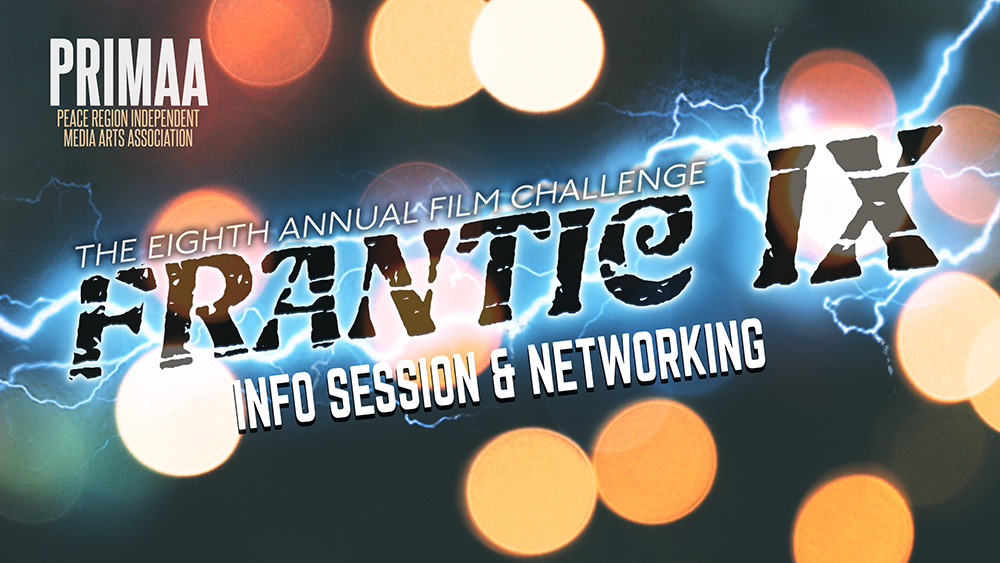 Looking for a team to join? Never been in a frantic before? Need to ask questions before taking the plunge? Come join us online via Zoom for a 2-hour session to find out how the competition works, get tips and tricks on how to be successful, or network and join a team!
The best part? It's FREE!
____________________________________________________________________________________________________________________________________
FRANTIC IX WORKSHOP: CINEMATOGRAPHY INSIGHTS | May 18,  6:30-9:30PM MST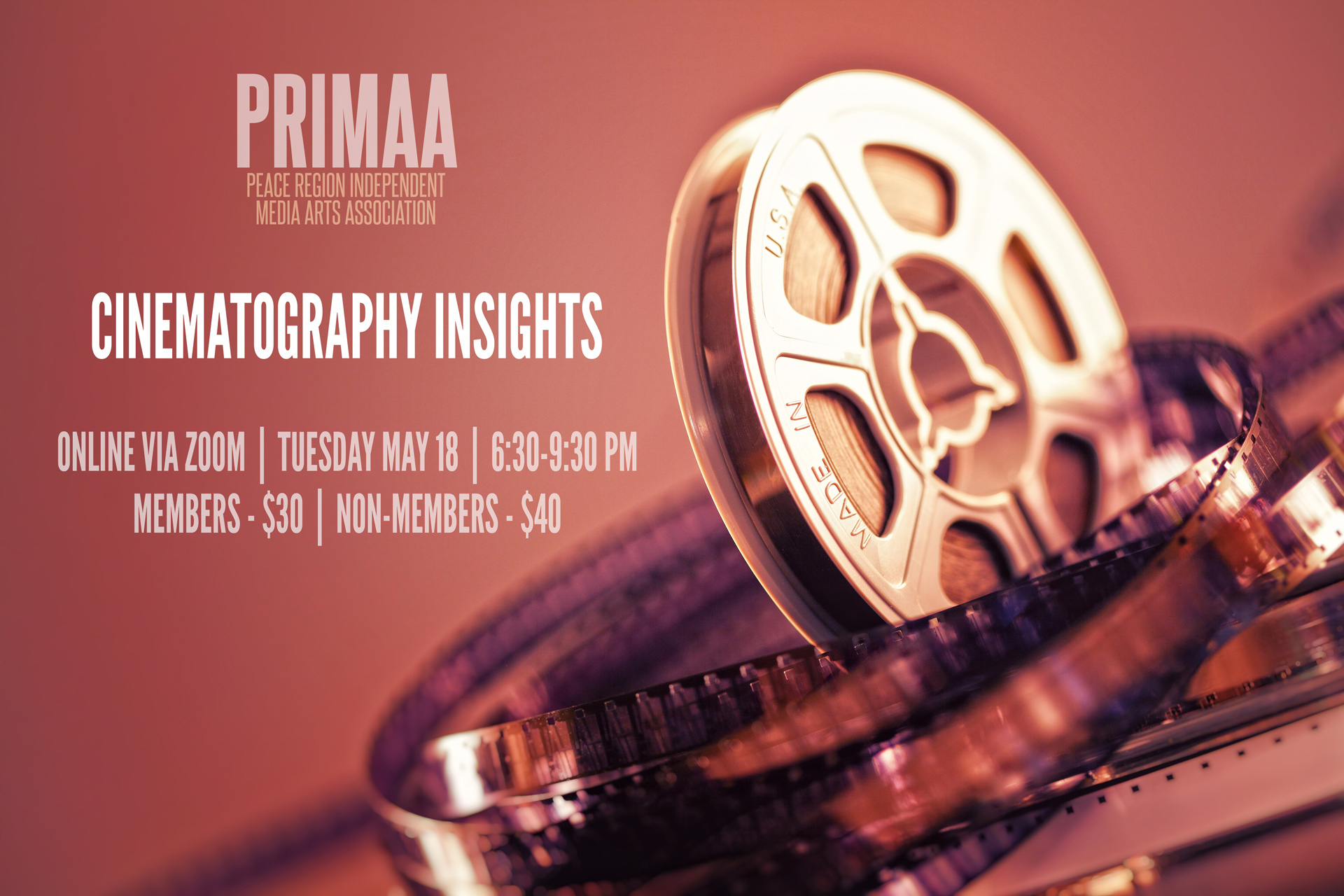 Instructed by Chris Beauchamp
This 3-hour workshop aims to help intermediate filmmakers improve their cinematic toolkit via a mix of interactive tutorial and hands-on demonstration. We'll learn how to break down inspiration images, discuss various lighting concepts and techniques, and then incorporate some of those insights into a hands-on demonstration to recreate similar effects. Participants are encouraged to stay on mic throughout this conversational presentation, and to come prepared with specific questions or sample images they'd like to break down.
Chris Beauchamp is a photographer and cinematographer whose background includes documentary and narrative films, commercials, music videos, commercial photography, marketing, and journalism.