Frightening 48 - Horror Film Challenge Screening(s)
October 25, 2015 @ 6:30 pm - October 26, 2015 @ 12:00 am
Event Navigation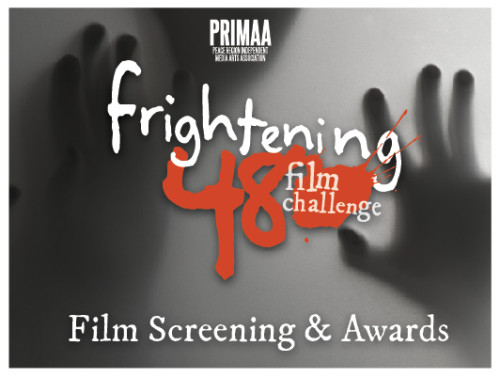 You've heard of the Frantic48, but nothing can prepare you for the Frightening48!
On October 16-18,  2015, teams will compete to complete a short horror film in 48 hours.
Join us Oct. 25, 2015, for the screening(s) and awards presentation for the Frightening48 entries at a special event at Grande Prairie Live Theatre.
Tickets Available through GPLT's Box Office.
Sun. Oct. 25
First Screening: 6:30pm;
Second Screening: 8:30pm;
Awards to follow second screening: 10:00pm;
After-party: 11:00pm