Frantic48: Free Info Session
April 17, 2016 @ 2:00 pm - 5:00 pm
Free
Event Navigation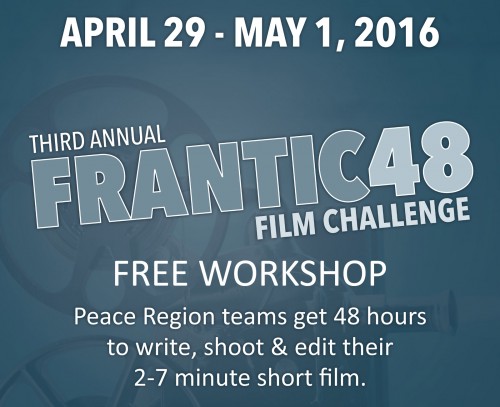 Frantic48 Tips and Tricks
Join us for a free info session where PRIMAA will present useful tips and tricks for succeeding in the 48-hour challenge. All team members are encouraged to join.
Topics include:
Overview of rules
How to prep for the challenge
How to plan your time
Specific questions about writing, shooting, editing
This is only one of three free workshops PRIMAA is hosting this year in preparation of the Frantic 48. Join us Apr. 9 for a hands-on Shooting workshop, and the morning of Apr. 17 for an Editing Workflow workshop at GPLT.
The following is the outline for the presentation: