Frantic Film Challenge 2022
March 25, 2022 @ 7:00 pm - April 3, 2022 @ 7:00 pm
Event Navigation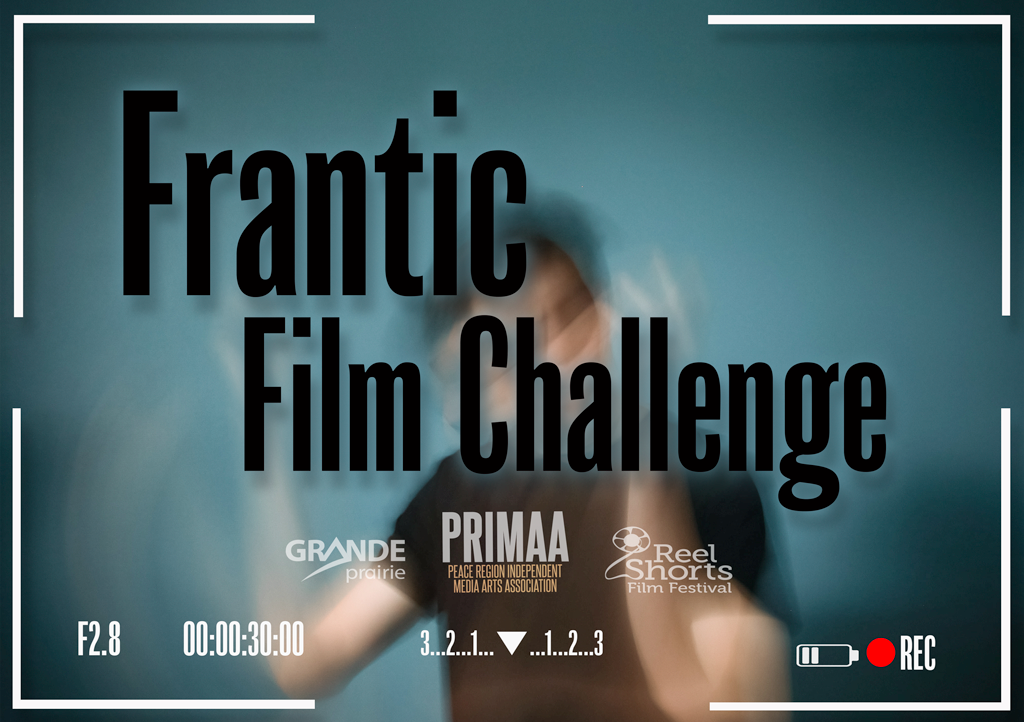 IT'S TIME!
Time to blow the dust off your film gear or wipe the greasy smears from your cell phones, because the 2022 Frantic Film Challenge is coming to the Peace Region once again!
Gather your team, challenge your rivals, and get ready for another nine days of filming mayhem - with great news on the horizon, because you'll be able to show off your masterpiece on the BIG SCREEN! Reel Shorts Film Festival is back this year, and we're pleased to be a part of such a legendary local short film showcase.
So come on out and show everyone what you've got!
Early bird registration is $10 for members, $20 for non-members, increasing to $20/$30 respectively after March 1st.