Filmmaker Insights Workshop: "Fool's Day – Concept to Creation (Making an Award-Winning Short)"
May 9, 2015 @ 10:00 am - 2:00 pm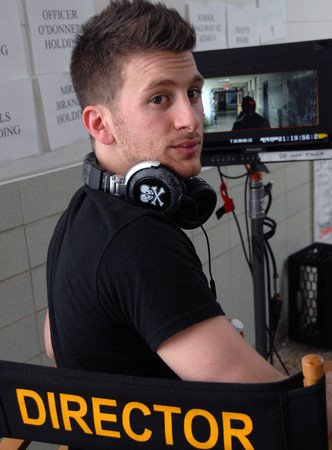 Filmmaker Insights workshop – $40 ($25 students)
10:00 am – 2:00 pm, Sat, May 9, 2015 (includes a half-hour lunch break)
Muskoseepi Pavilion, Muskoseepi Park (entrance at 102 St & 102 Ave)
Presenter: Cody Blue Snider
As part of the Filmmaker Insights programming offered on Sat, May 9 in collaboration with Reel Shorts this 4-hour workshop (including a half-hour break for lunch) will cover every aspect of the filmmaking process, from concept to creation. International award-winning filmmaker Cody Blue Snider will walk you through every stage of the short filmmaking process for his short Fool's Day which won the Audience Choice Award at the 2014 Reel Shorts Film Festival. The topics covered will include:
Concept: Coming up with the right idea. (How to know you have a story worth writing.)
Script and story: The most important phase. Script length? Knowing your genre. Short story structure vs. feature structure. Universal laws of successful storytelling. (His personal writing process.) Getting and taking notes. Addition by subtraction in writing.
Budget and raising money: Running a successful Kickstarter campaign. Where to spend and where to be cheap.
Pre-Production: What makes up pre-production. Where your movie is made. Casting. Location scouting. Deals and favors. Problems with using favors. (What is pre-production and why it is crucial where your movie is made.)
Production: What comprises production? Where your movie is destroyed and how you can minimize the damage. Cody's set commandments.
Post Production: What comprises post production? What each phase entails. An overview of: editing, sound design, sound mixing, color correction, special FX, music acquisition and working with a composer. Screening your film and receiving notes successfully.
Film festival strategy: What is a film festival strategy? How to submit to festivals. Why you shouldn't get down if you get rejected. How to optimize your chances of acceptance. Film festival politics.
Doing the festival circuit: What you can accomplish by traveling the circuit and how to capitalize on your success when you have it.
ALSO: Why you make a short film. Short film distribution. Secrets to acquiring representation. Capitalizing on heat in Hollywood.
Get your tickets at the GPLT box office!