Film Stew - December 6, 2017
December 6, 2017 @ 7:00 pm - 9:30 pm
FREE
Event Navigation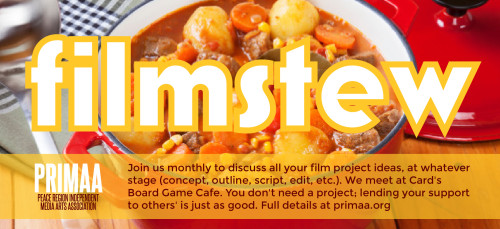 Have an idea for a movie?
Figuring out a crucial plot point to your script?  Have a new cut of a scene?  Come out to Film Stew to discuss your film and receive constructive feedback from fellow filmmakers.  Also, lend your ideas in helping other filmmakers create their projects.
Much like a book club, Film Stew will meet monthly to discuss projects at whatever stage you're in!  Join us every second Monday of the month.
Your first PRIMAA member event is always free, but after that we do ask you to join`.