Bohemian Blood - Screening
March 10, 2016 @ 7:00 pm - 11:55 pm
Event Navigation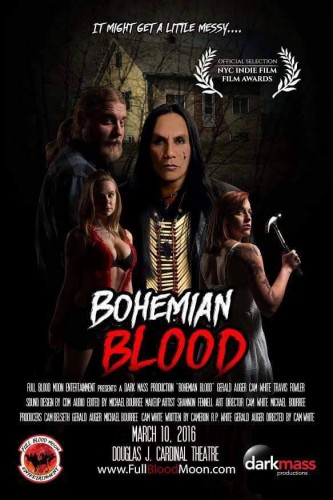 It might get a little messy....
Some were looking for pleasure, some for company, and some were trying to simply do the right thing, in the hands of an artist there is no right or wrong.
This PRIMAA member film began as a Frightening48 short in PRIMAA's 2015 horror film challenge. Join the screening at GPRC's Douglas J. Cardinal Theatre followed by a Q&A with cast and crew. Immediately after the Q&A will be a panel discussion about filmmaking in the Peace Region.
The afterparty begins at 10pm in Howlers.
Tickets available online at the Revolution Place Box Office.