Alberta Culture Days: Local Indie Shorts
October 2, 2016 @ 4:00 pm - 6:00 pm
Event Navigation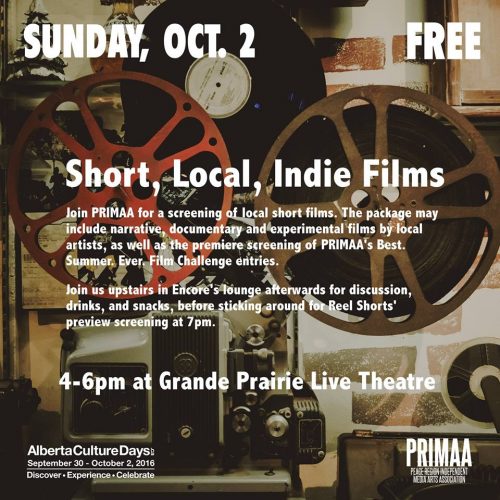 Check out local short films!
Join PRIMAA for a FREE screening of local, independent short films.
The package may include narrative, documentary and experimental films by local artists, as well as the premiere screening of PRIMAA's 'Best. Summer. Ever. Film Challenge' entries.
Following the screening and starting at 7:30, Reel Shorts Presents "On the Move," a package of 5 films as a Sneak Preview of the 11th Reel Shorts Film Festival, running May 9-15, 2017.